This article goes over completing the PPP Forgiveness Application in the PPP Forgiveness Portal.
1) Navigate to the PPP Forgiveness URL
2) Click on Let's Get Started button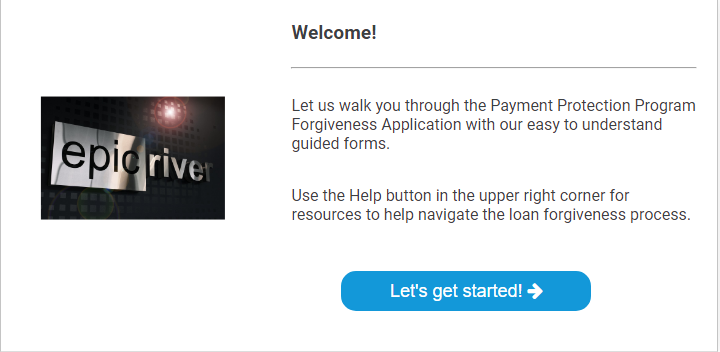 3) If you completed the PPP 2483 Application through ProSign go ahead and enter your previous Application Loan Amount and Business EIN/SSN. This will pre-populate your information. If you didn't complete the PPP 2483 Application go ahead and hit No Thanks.
4) Complete the Primary Contact information. If this is the person signing the Application they'll fill in their information. If this is the person just uploading the supporting documentation then they'll enter their information here.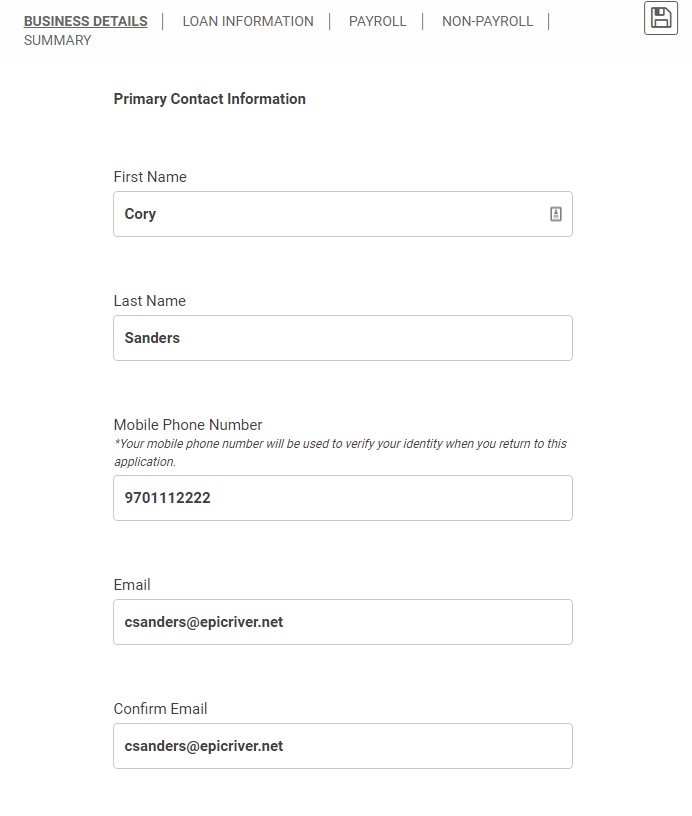 5) Click Save and Continue

6) Under the Signing section if the Primary Contact is the one that will be Signing the Application leave that toggle set to Yes otherwise toggle it to No and then toggle the "Will you be uploading the supporting documentation" to Yes and then complete the Signers information.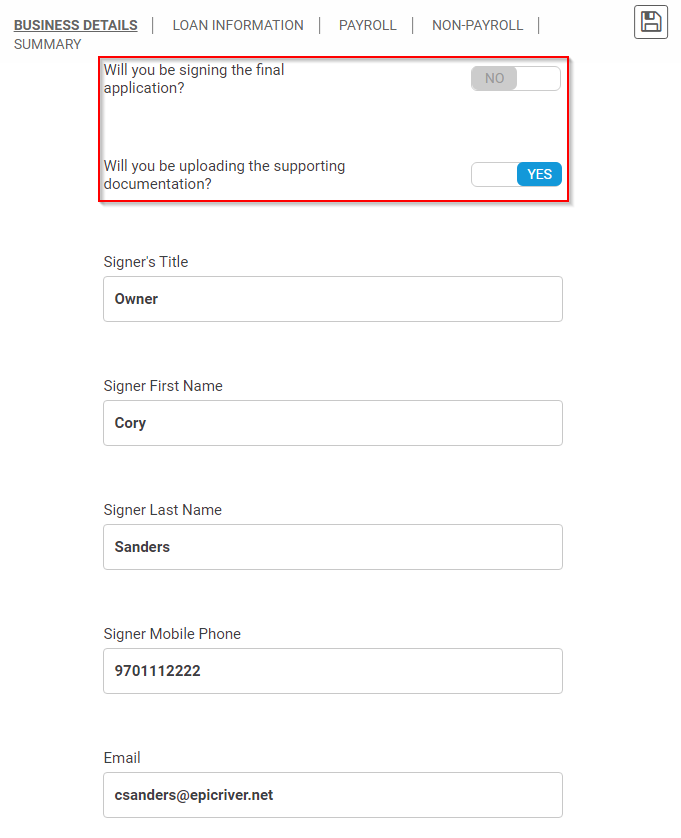 7) Click Save and Continue

8) Click Okay and Continue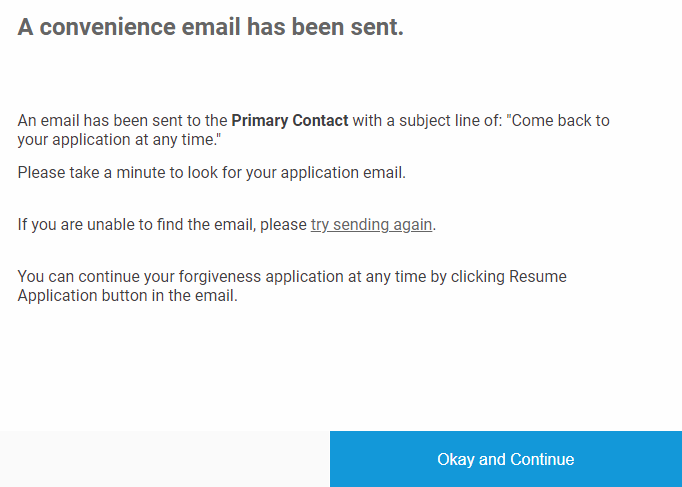 9) Complete the Business Details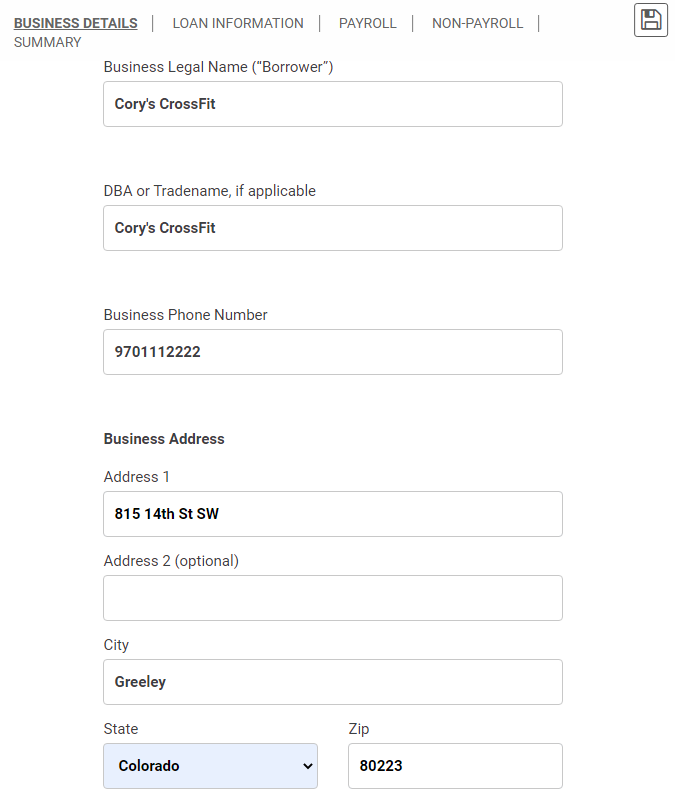 10) Click Save and Continue

11) Complete the Loan Information section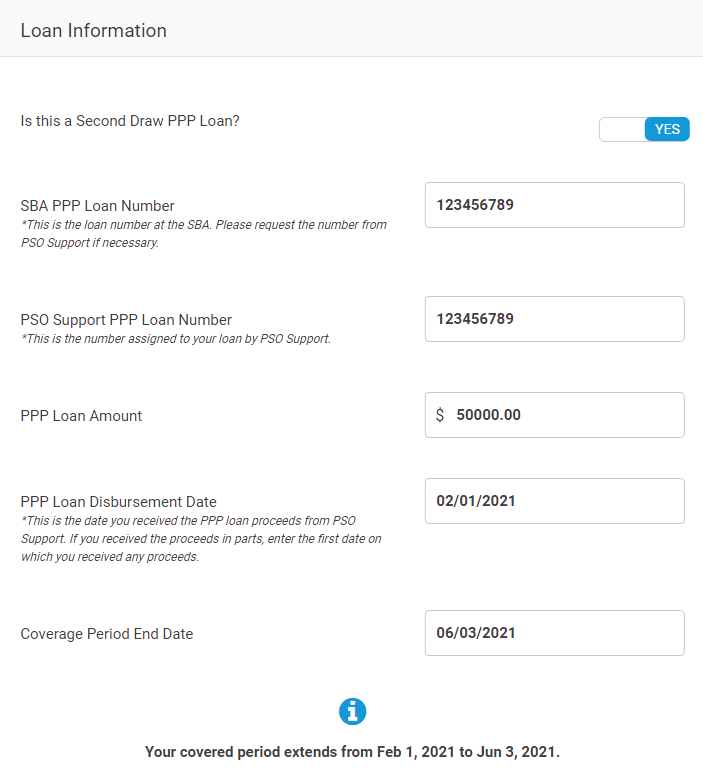 12) Click Save and Continue

13) Depending on the Loan Amount the System will guide the user to the EZ form or the Long Form. Once that section is done click Continue.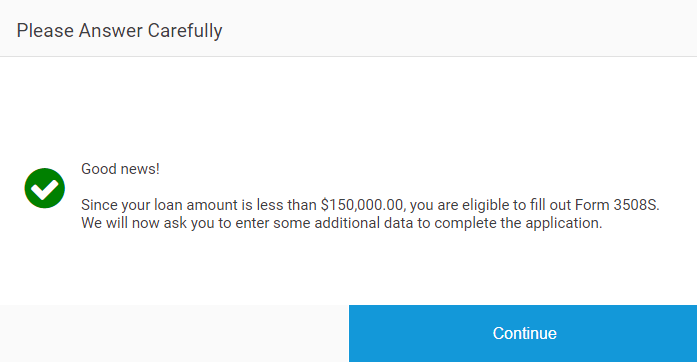 14) Complete the Payroll questions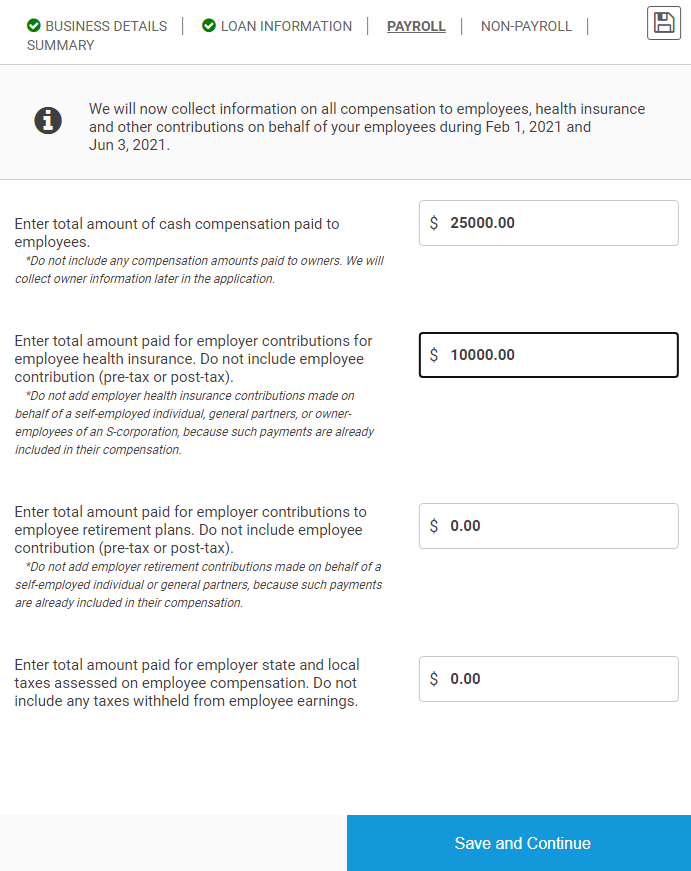 15) Click Save and Continue

16) Click Add Owner
17) Complete Owner information and click Add Owner to List when complete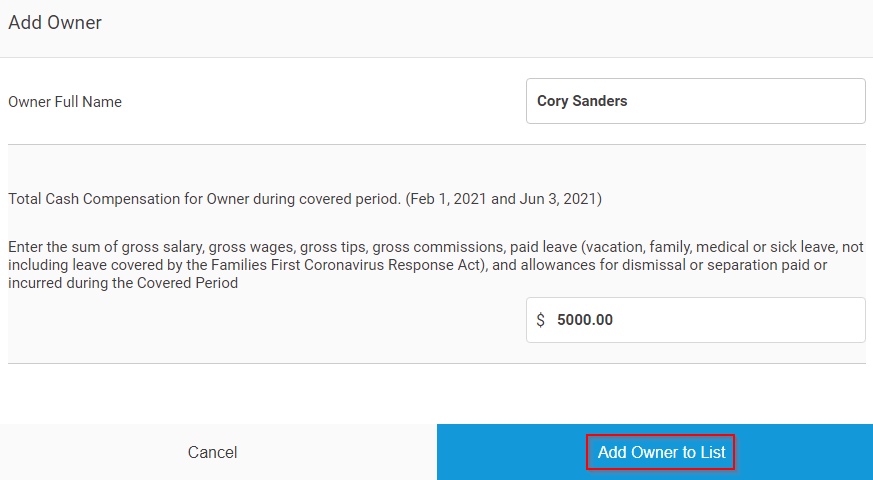 18) Click Save and Continue

19) Complete the Non-Payroll Questions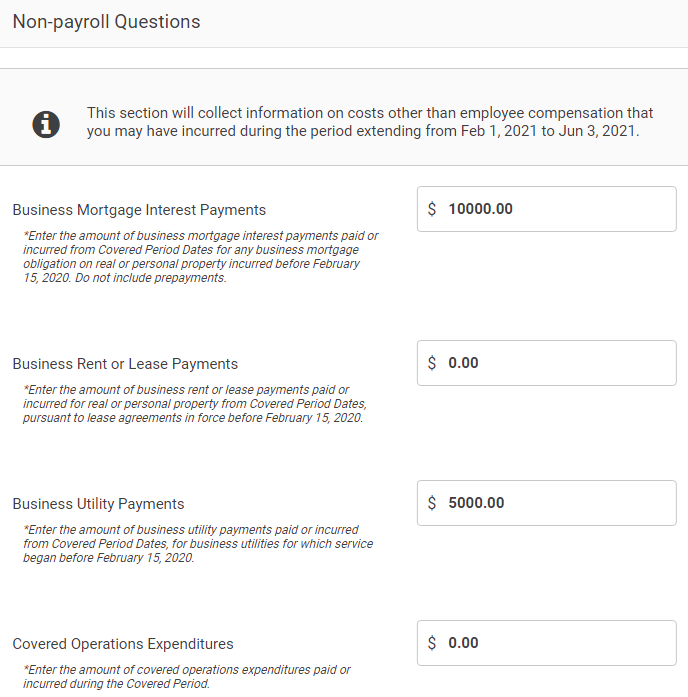 20) Click Save and Continue

21) Review the Summary tab. If everything is correct scroll to the bottom and Click Create your Application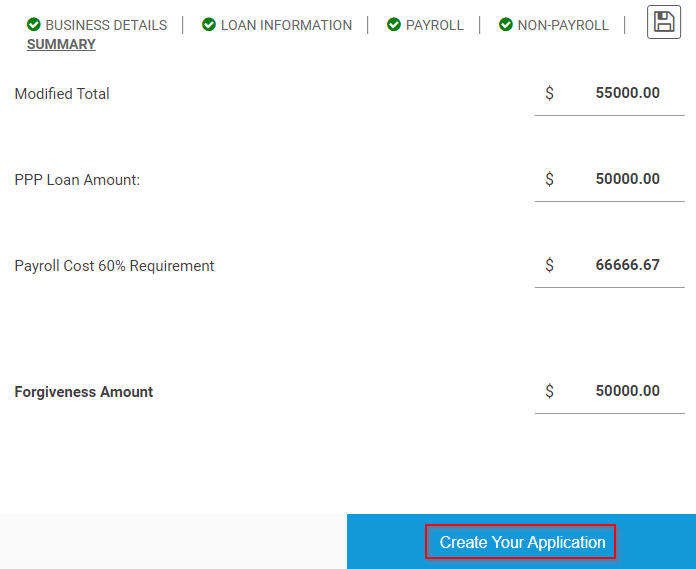 22) The system will then send an email to the Processor and Owner to complete the Application. Or if Primary Contact is the Signer the system will take them directly to the signing ceremony.