During your upgrade to the Total Lending ProSign Online Gateway, you will need a unique access code to connect ProSign Online
In September 2021, Finastra released into their Total Lending cloud environment a replacement version for the on-premise OpenPath ProSign Online Gateway. When you are ready to switch to the new cloud-based gateway, you will need to enter an Access Token for ProSign Online. Follow these steps to retrieve your Access Token:
1. On the "Vendor Configuration" screen, you will be prompted to enter an "Access Token"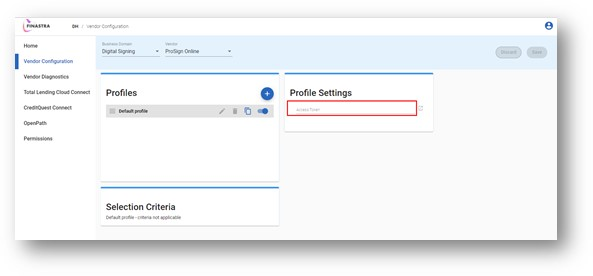 2. To retrieve your Access Token, complete the Form below -


3. The Access Token will be sent to you via Secured Email
4. Copy the Access Token from the Secured Email into the site
5. Click Save